Proactively Manage Data Center / Server Room Power & Cooling
Why Assess Your Data Center?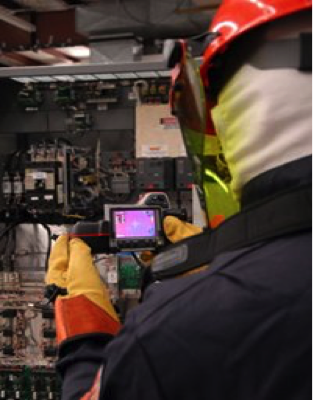 Ensure reliability and extend service life by inspecting the operating condition of your data center power & cooling systems.
A Vision Data Center assessment will:
Evaluate your data center's infrastructure capabilities and ability to support long term business needs
Collect and analyze your power & cooling utilization data to evaluate energy use and cooling capacity
Today IT organizations are facing a multitude of challenges, including increasing workloads, evolving technologies, aging data centers, rising energy prices, and increased environmental awareness. In many data centers, the power and cooling infrastructure has not kept pace with the dramatic changes in IT.
By proactively managing your data center power and cooling systems, you can improve reliability, reduce energy costs and make the most of your existing facility and infrastructure.
Vision offers assessments that scale to meet business needs.
Level One Data Center Health Check - A basic service that will provide you with an inventory of your critical power and cooling equipment, note overall operating conditions and present recommendations to improve infrastructure reliability and service life
Level Two Intermediate Data Center Assessment - A more broad service that will provide room scale power and cooling capacity and utilization information as well as rack level cooling analysis using airflow measurement and infrared imaging (thermography)
Level Three Comprehensive Data Center Assessment - A detailed power and cooling analysis based on measured electrical distribution load readings at the rack level
Additional services can be added to configure a package that suits your data center needs: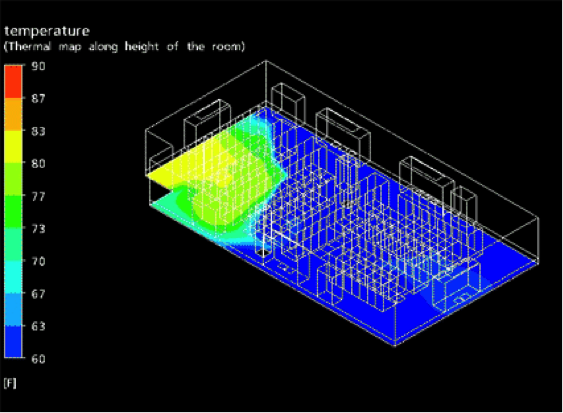 CAD Floor Plan
Thermal Imaging (Thermography) - Electrical Infrastructure
Electrical Distribution Circuit Tracing
Critical Electrical Infrastructure One Line Diagram
Single Point of Failure Analysis
Diesel Generator Load Bank Testing
Power Quality Analysis
Computational Fluid Dynamics (CFD)
Vision Data Center assessments provide detailed information about your server room power and cooling infrastructure condition, utilization levels and performance capabilities.
Vision Data Center experts will:
Configure service modules to provide an assessment package tailored to your business
Establish a power and cooling capability baseline
Provide utilization information relative to critical infrastructure capacity
Note data center electrical and mechanical equipment operating conditions
Review critical infrastructure maintenance programs
Deliver a comprehensive report that provides solution options to data center inadequacies as well as strategies to extend data center service life
To schedule an assessment or to learn more about our
Data Center / Server Room Assessment services,
please call 410-598-6600 or email: info@visiondatacenter.com